Changes over the rear-driven #1 are slight. In addition to the lesser car's 268bhp rear motor, the Brabus gains a smaller, 154bhp motor on the front axle, but that's most of the story mechanically. Despite having all that additional power, the Brabus sits on the same Continental EcoContact 6 tyres as the RWD car. According to Smart engineers, the suspension settings have also been revised only to take account of the extra mass up front – the base set-up is still as soft and pliant.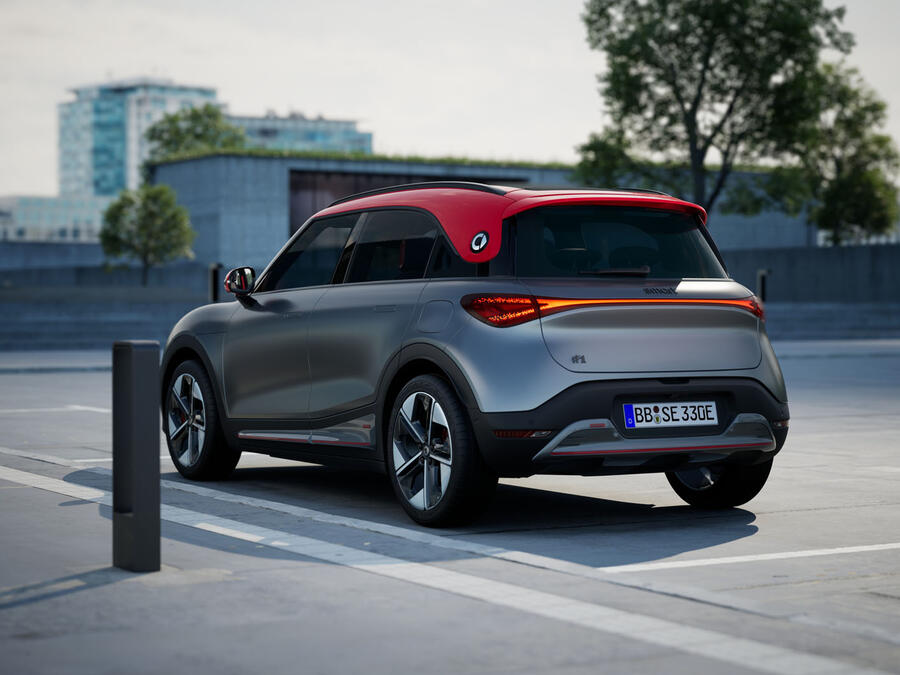 The eco-grade rubber struggles to combine cornering loads with longitudinal acceleration. Turn-in is mushy and prone to low-speed understeer, but getting on the power then dramatically reverses the chassis balance as the rearward torque bias takes over and the back gains the unmistakable sense of lightness that indicates impending oversteer. At this point – probably fortunately – the stability control system intervenes hard and more effort is directed forwards to try to pull the car straight, leading to more understeer. It's certainly quick, but it's not very elegant.
Other Brabus-specific details are a different alloy wheel design and badging, and a Brabus driving mode above the usual Sport one. It's not as if earlier Smart Brabus models were dynamic paragons, but nor did any ever have so much power to call on. This one is fun, but I came away from my first experience wondering how much better it would be on stickier rubber and stiffer springs.