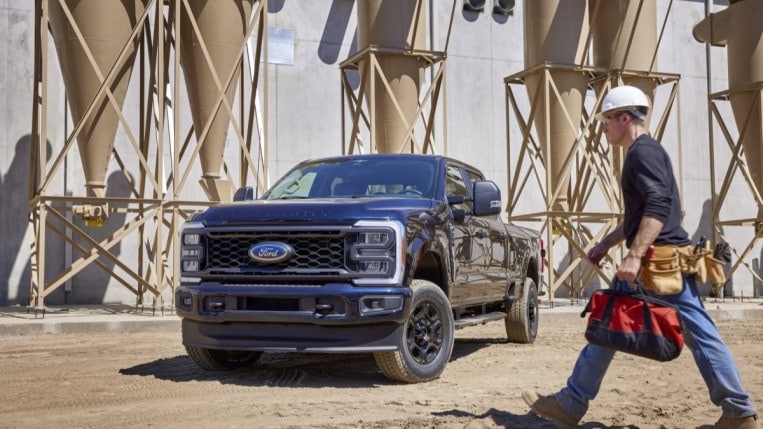 Ford hasn't even hinted at pricing for the 2023 Super Duty. 2022 models range from a little below $40,000 to the low six figures
All six trim levels return, plus two off-road packages
Ready for a surprising statistic? According to Ford, the company sells so many Super Duty pickup trucks their sale generates more revenue than some Fortune 500 companies earn in a year. The Ford Super Duty makes up more than 50% of America's emergency response vehicles and the nationwide construction fleet.
The Ford F-150 may be America's best-selling vehicle. But a lot is riding on a new version of its Super Duty big brother as well.
And here it comes. The 2023 Ford F-Series Super Duty features an updated look, a new standard V8, and embedded 5G connectivity.
Available in six trim levels plus two different off-road packages and a choice of four engines and three cab sizes, the 2023 Super Duty lineup is almost a truck brand to itself.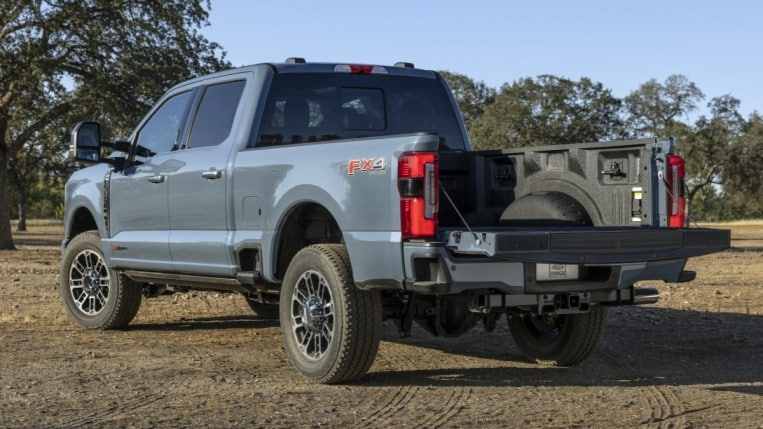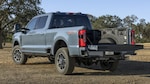 Big Boxy Look, Pro Power Onboard
The Super Duty is too successful for Ford to change radically. But designers have updated the look with an appealing mix of classic and modern elements.
The C-shaped daytime running lights that have become Ford's truck signature in recent years bracket a grille with square headlights that recall 1980s Ford pickups. They frame seven different grilles depending on trim level. Ford says each is "engineered to maximize cooling performance while under heavy loads."
Huge vertical vents live just ahead of the doors, "reducing under-hood air pressure for improved aerodynamics."
Convenient bed steps appear just ahead of the rear wheels and on the back bumper corners – stealing two of the Chevy Silverado HD's most thoughtful touches.
The Pro Power Onboard system that has succeeded in the F-150 finally appears on a heavy-duty truck. Here, it's an option, putting out up to 2 kilowatts of power – enough to "power a job site or tailgate party," Ford says. But still less than the 7.2 available on some F-150 models.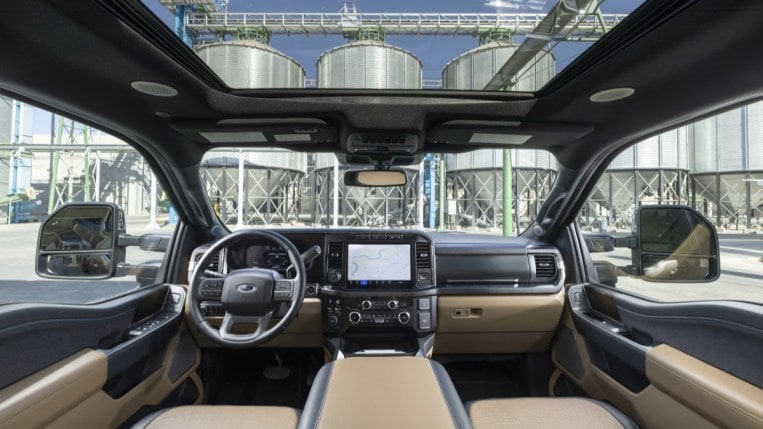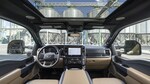 Inside, basic work truck XL editions get an 8-inch touchscreen. Every other trim level features a 12-inch display. The driver gets a 12-inch digital screen in place of the traditional instrument cluster, with four USB ports and a wireless charging pad.
Standard Max Recline seats fold almost flat "to maximize comfort during downtime," Ford says.
Ford says the 2023 Super Duty is "the first pickup in the United States with embedded 5G capability" for faster navigation and music downloads. An optional Wi-Fi system can support up to 10 devices.
Four Engine Options
Buyers can choose from four different powerplants. Unfortunately, Ford is keeping most of the specifications under wraps for now.
The standard engine is brand new. A 6.8-liter V8, Ford says it should offer "more low-end torque to make starting on steep grades and merging onto highways easier." More torque than what? They haven't said.
Other choices are a 7.3-liter V8 Ford says will have "the best gas horsepower and torque in the class," a reworked version of Ford's workhorse 6.7-liter PowerStroke diesel V8 designed to run longer between service intervals, and a high-output 6.7-liter PowerStroke "with a unique turbo, upgraded exhaust manifolds and unique tuning targeting the best horsepower and torque in the class."
All send power through a ten-speed automatic transmission
Two Off-Road Options
Plenty of Super Duty trucks spend more time on dirt than asphalt. With that in mind, Ford offers two off-road packages for 2023.
The XL Off-Road package adds 33-inch tires, a raised air dam, water-fording axle vent tubes, skid plates, and an electronic locking rear differential.
The Tremor Package rides on substantial 35-inch all-terrain tires and adds a front-end lift and off-road-tuned suspension to the XL Off-Road's feature list. It includes a limited-slip differential, trail control off-road cruise control, and selectable drive modes, including a rock-crawling setting.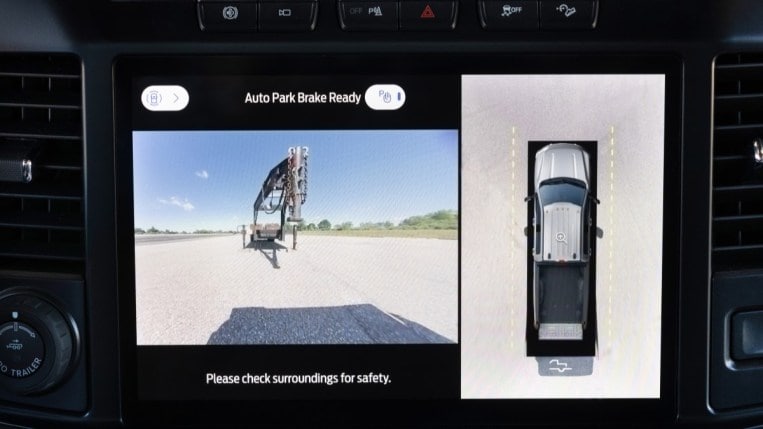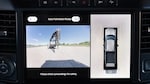 New Hauling, Towing Tech
The Super Duty picks up the optional onboard scale system from the F-150. It estimates cargo weight in real time and shows trailer tongue weight and distribution. It displays info on the central touchscreen or on a phone app, so you can make adjustments without climbing into the cab to check the numbers.
An available camera in the tailgate helps line up a trailer or back up to a loading dock, and the blind-sport warning system can now account for trailer length. Ford has also built in an optional trailer theft alert that sends a warning to your phone if anyone disconnects the trailer while you're away from the truck.
The 2023 Super Duty launches early in 2023. Ford says pricing will be available closer to launch.