[ad_1]

Expando?
Readers!
The newly discovered biggest plant on earth still needs a nickname. What do you call a 200 square kilometre Posidonia australis seagrass?
Suggestions welcome in the comments.
If you missed Graham Readfearn's mind-boggling story, catch up here:
Penny Wong: 'the security of the Pacific is the responsibility of the Pacific'
Foreign minister Penny Wong has again jetted to the Pacific, travelling to Samoa and Tonga days after China signed bilateral agreements with both nations, AAP reports.
The pact came off the back of China's foreign minister Wang Yi embarking on a travel blitz through the Pacific.
Treasurer Jim Chalmers said he had already spoken to his Indonesian counterpart Sri Mulyani and would be working to engage with others across the Pacific region:
All of us in our own portfolios, in our own ways, can make a contribution to strengthening our relationships and our partnerships with friends in our neighbourhood.

The first week of my treasurership was about engaging with state and territory treasurers, peak business groups and unions. I've moved on now to engaging with international counterparts, and part of that will be Pacific friends.
The treasurer and new finance minister Katy Gallagher will also be working to enact the government's Pacific strategy as it moves to counter Chinese influence in the region.
While China has signed bilateral agreements with some Pacific nations, the Asian powerhouse has put a region-wide security deal on ice. Beijing instead set out a position paper on the Pacific, covering areas such as security and development, along with greater dialogue and diplomatic ties.
Wong will meet with Samoan head of state Tuimalealiifano Vaaletoa Sualauvi II and prime minister Fiame Naomi Mata'afa, followed by Tongan prime minister Siaosi Sovaleni and Tonga's foreign minister.
She said Australia would increase its contribution to regional security.
We understand that the security of the Pacific is the responsibility of the Pacific family, of which Australia is a part. We will stand shoulder to shoulder with our Pacific family in addressing the existential threat of climate change, and we will deepen cultural and sporting ties.
While security will feature heavily in talks with Pacific nations, Wong is also expected to speak with Tonga's government about relief efforts following the devastating volcanic eruption and tsunami there earlier this year.
Here's our preview story:
Central Victoria is looking particularly beautiful today as minus temperatures brought morning frost.
Australian boss of AstraZeneca given knighthood
The Australian boss of pharmaceutical giant AstraZeneca, which produced the first major vaccine for Covid-19, has been given a knighthood by the Queen, AAP reports.
Sir Pascal Soriot, who has dual citizenship and spent much of his time during the coronavirus pandemic in Australia, has been knighted for services to UK life sciences and the response to Covid-19.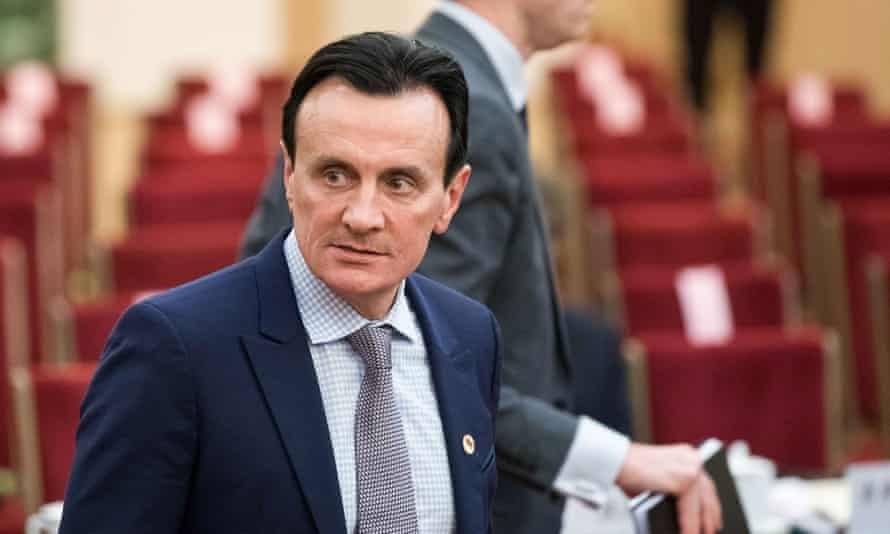 The Oxford/AstraZeneca Covid-19 vaccine was approved in December 2020, and jabs were initially rolled out among the older and the most vulnerable in society.
In a statement, Pascal said:
I am truly humbled by this recognition. Growing up in France, I had many dreams and hopes for the future, but I never thought I would receive a knighthood from Her Majesty the Queen.

As an Australian citizen, it is a great privilege to receive this award and an honour to work with so many outstanding people around the world dedicated to following the science in order to bring medicines to patients. This recognition is also theirs and I would like to thank each of them for their commitment to our mission.
AstraZeneca chair Leif Johansson applauded Pascal's knighthood, saying he was dedicated to scientific advances.
AstraZeneca played a crucial role in the global battle against Covid-19. It famously made its vaccine available at no profit and most of the doses supplied since have been at cost.
More than three billion doses have been delivered to more than 180 countries, including Australia. Sir Pascal, who is a doctor of veterinary medicine, has been CEO of AstraZeneca since 2012.
Canva pulls out of Russia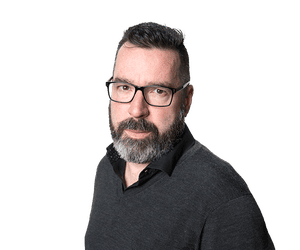 Ben Butler
An update on our story last month about Australian tech darling Canva continuing to operate in Russia despite Vladimir Putin's invasion of Ukraine: the company has pulled out.
In a statement, the company said its earlier strategy of trying to "raise awareness" in Russia by providing anti-war templates to users of its online clip art product no longer worked:
Though there was room for voices and protest during the early stages of the war, the Russian government has now shut down the vast majority of communication channels, making it impossible for people to voice dissent.

Those who do find workarounds or stand up in opposition to the government now face horrendous charges and prison sentences for speaking out.
As a result, it no longer operates in Russia and its landing page in the website now shows a message saying: "We categorically condemn Russia's ongoing illegal war in Ukraine". It also urges Russian users to visit the UN website for information about the invasion.
You can read our earlier coverage here:
Some of today's NSW Covid deaths date back to April
NSW records 23 deaths, 7,585 new Covid cases
New South Wales Health has released today's Covid update. Another 23 people have lost their lives due to the virus.
There have been 7,583 new Covid cases recorded in the latest reporting period.
There are 1,066 people being treated in hospital including 30 people in ICU.
Victoria records nine deaths, 10,204 new Covid cases
The Victorian Department of Health has released today's Covid update.
There have been 10,204 new cases reported and nine further deaths.
There are 525 people being treated in hospital with the virus, including 28 people in ICU.
Ousted Victorian Liberal Bernie Finn reportedly to run for DLP
Bernie Finn was ousted from the Victorian Liberal party for posting on Facebook that abortion should be banned, even for survivors of rape.
Snaps of the cold snap
Here are some snaps of just how frosty it's been in central Victoria from our reporter Calla Wahlquist (featuring her beautiful ponies).
As mentioned earlier, there has been some disparity around Australia between the actual temperature and the "feels like" temperature, which has been several degrees lower in some places this week.
Why the difference?
Well, according to Weatherzone's Anthony Sharwood, who very helpfully answered my musing on Twitter, the "actual" temperature measures still air, unaffected by wind or direct sunlight.
The apparent temperature, as the "feels like" temperature is officially known, is a way of gauging what the current weather feels like for humans, especially regarding wind chill.


[ad_2]

Source link